Management Team
Specialist Services management team brings decades of first-class international expertise based on diverse industry experience and unparalleled knowledge.
---

Chris Ridley
Vice President - Middle East & North Africa
Chris joined Specialist Services in June 2010 as the Group Sales & Marketing Director, after supporting Specialist Services expansion in Aberdeen as their Agent. With over a decade of success in identifying facility expansion, acquisitions and joint ventures, and driving new markets' entry, he has been promoted to VP Middle East & North Africa for the Centurion Group. Chris has significant international experience having developed markets across the world.
---
Nigel Hooker
Vice President of Finance - Middle East & North Africa
Nigel joined Specialist Services in February 2023 as Vice President of Finance – Middle East & North Africa. He has over 25 years of experience in Finance at senior management levels. After graduating he joined BG Group (now part of Shell) in the UK, over the course of 23 years he held multiple Finance leadership roles internationally (Egypt, Libya, Oman, US and Kazakhstan) and in Corporate. In 2017 he joined Petrofac in London, with Finance responsibilities for group-wide transformation projects and divisional asset portfolios, most recently as Vice President – Finance in the Engineering & Construction Division based in the UAE.
---
Kevin Murphy
General Manager - Buildings Division
Kevin joined Specialist Services in May 2006 and has moved through a number of technical and managerial positions within the organisation. He has over 20 years of industrial experience in sales and operations, with 18 years in the Energy sector. Before joining Specialist Services, he worked at Wood Group, SSE and VWS.
---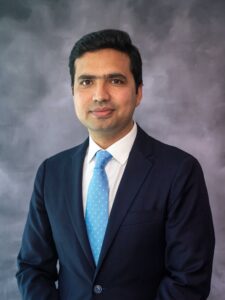 Adeel Naqvi
General Manager - DTP Division
Adeel joined Specialist Services' Drilling, Testing and Production (DTP) segment in 2010. He worked in various positions, including Sales Director – Middle East, and has been recently promoted to General Manager – DTP segment. Adeel has 17 years of international experience in the energy market and before joining Specialist Services he worked at Descon Engineering and Olayan Descon Industrial Company.
---
Kyle Bowles
General Manager - Defence
Kyle joined Specialist Services in November 2022 with over 18 years of international experience in the defense and construction sectors. In 2019, Kyle joined Specialist Services' business partner in the United States, CoverSix, as Director of Sales with responsibility for Department of Defense and Department of State sales. Prior to this, Kyle spent 8 years with Cubic Mission and Performance Solutions holding roles of increasing responsibility across engineering, program management and business development functions in Singapore, UK, UAE and USA. Kyle is a graduate of Nottingham Trent University with a BSc. (Hons) Construction Management, a Chartered Fellow of the Chartered Institute of Building, Member of the Institution of Civil Engineers, and is currently completing an Executive MBA at Edinburgh Business School.