In line with the UAE governments' strategy to help achieve business continuity and alignment with global economies, our facilities in the UAE will be altering their working times, effective from 1st January, 2022.
Initiated by the UAE Government earlier this month, the transition to the new working week is "in line with the UAE's vision to enhance its global competitiveness across economic and business sectors, and to keep pace with global developments," said the Abu Dhabi government media office. Furthermore, the extended weekend, from Friday afternoon until Sunday, is part of the UAE Government's efforts aimed to enhancing social wellbeing in the country.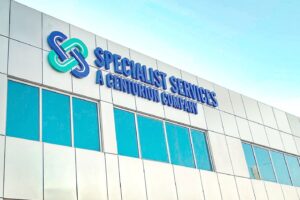 The key change is Specialist Services' office new 4.5-day working week, with Saturday and Sunday as the new weekend (instead of the previous Friday and Saturday weekend), which will make the working week aligned with Western schedules.
This change in working days will also improve the communications and cooperation with the teams in our regional offices in Europe and Asia, with Centurion and our sister companies based in Europe, North America, Asia and Australia, as well as with our clients, vendors, business partners and other stakeholders based in various regions.
Following the New Year's office holidays from December 31, 2021, to January 2, 2022, from Monday, January 3, 2022, the Specialist Services Headquarters office in Dubai will operate:
Monday to Thursday: 7:00-16:30
Friday: 7:00-12:00
Saturday and Sunday: Closed
From Sunday, January 2, 2022, the Specialist Services yards in the UAE will operate:
Sunday to Thursday: 7:00-16:30
Friday: 7:00-12:30
Saturday: Closed
The new Monday to Friday working week will come into effect on January 1, 2022.