From January 13th to 16th, 2020 at the Expo Centre Sharjah, UAE, took place the 16th edition of SteelFab, the Middle East premier trade show for the metal working, metal manufacturing and steel fabrication industry. At the event, SteelFab together with Lincoln Electric and the Middle East Industrial Training Institute (MEITI) also hosted the inaugural Best Welder @SteelFab competition for welding industry professionals across the region.
Confident in our Welders' expertise, during December 2019, we organised an internal welding competition at Specialist Services ASME facility in Al Quoz, Dubai, to select the four best Welders to enter the SteelFab competition: Noor Jamal, Mohamed Salem, Abdul Korim Molla and Rubal Hussain.

For the welding competition was used a Carbon Steel ASTM A36 plate (12.7mm thick) with the Electrode for SMAW – E 7018 (Shield Metal Arc Weld). Each participant had to do four rounds with positions of 1G, 2G, 3G and 4G. The welded test coupon was selected based on Visual or NDT test.
After the completion of the test coupons by all participants, the Judging Panel selected the best three welders, where Abdul Korim Molla, Specialist Services, won the First Prize. The Second Prize went to Dubai Drydocks and the Third Prize to FabTech.
Manoj Kumar, Director of Operations at Specialist Services Group said that "welding is one of the most critical and central shop floor activities, as we are in the manufacturing industry. This is a proud moment as we won the first prize when competing against key players in the industry. It further reinforces that we have the best in class technicians and we continue to enhance their skills through training."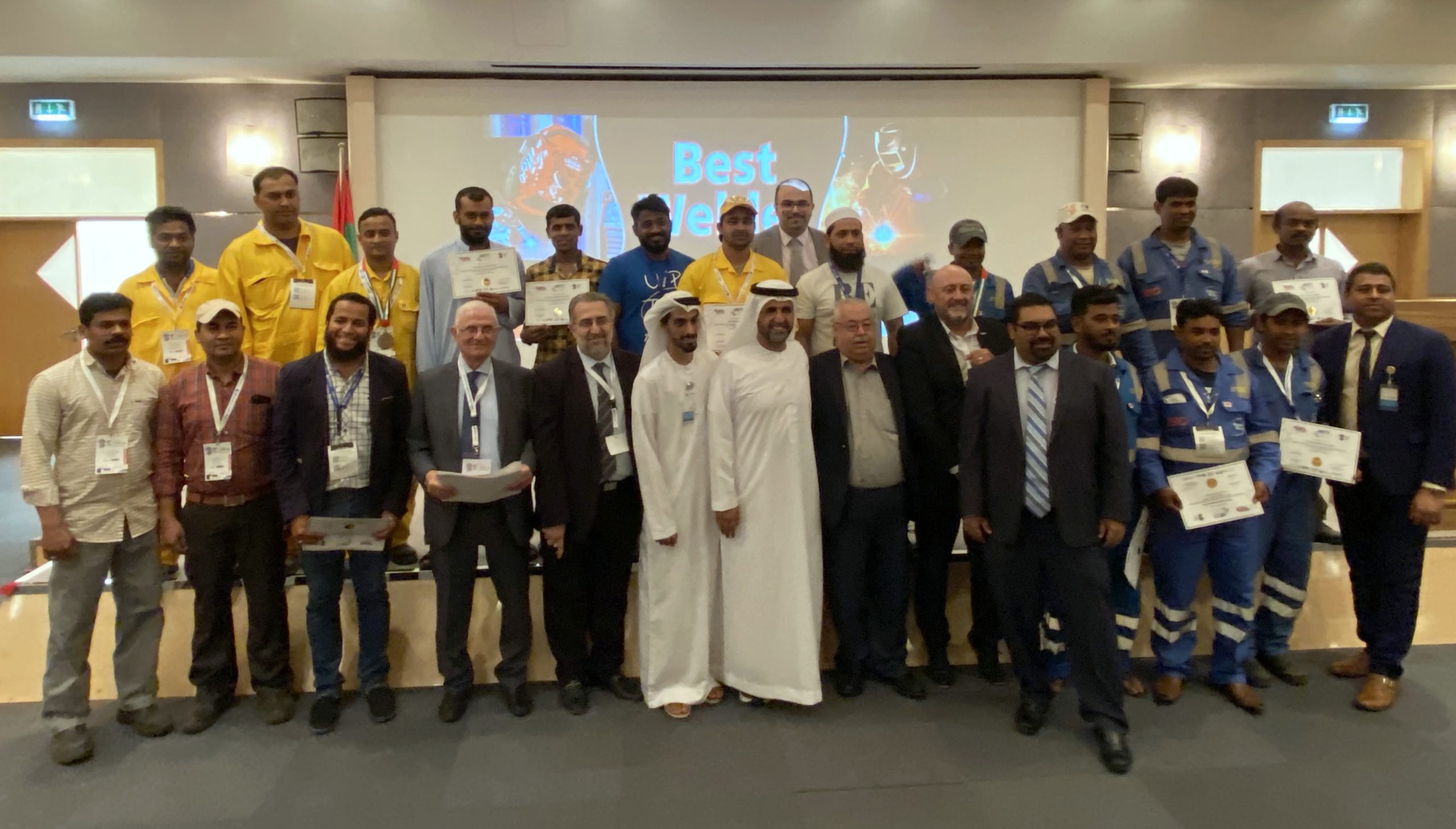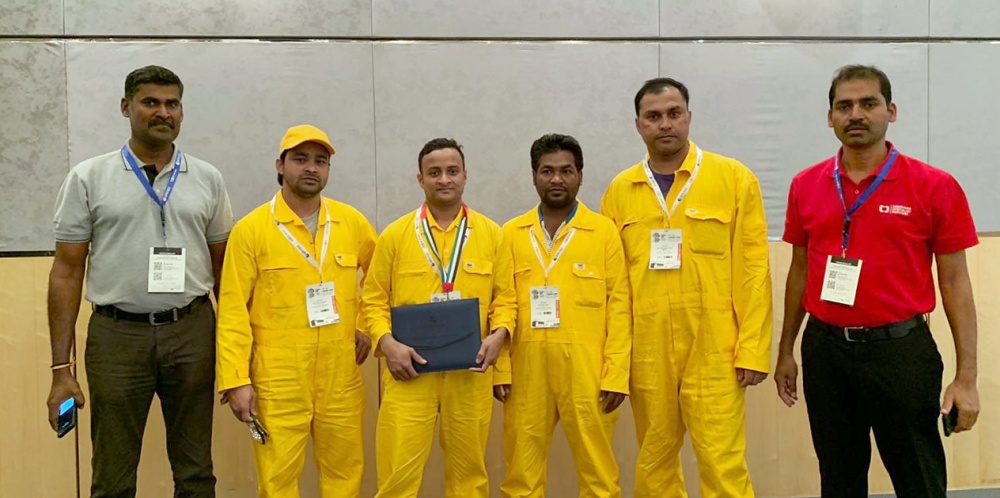 This achievement reflects the high quality we continuously pursue at Specialist Services Group, where we have a strong, systematic and structured welding framework. "The way we manage the welding process, from the qualification and selection of Welders, their training, the weld design and testing (WPS / PQR), and the maintenance of welding equipment, to controls during the welding process, traceability and consumables control, all the way to the final inspection and acceptance of the welds is praiseworthy," said Kirankumar Nagare, QHSE Manager at Specialist Services Group
Congratulations from everyone at Specialist Services Group to Abdul for this achievement, and to all the other participants for their excellent work!
We would like to thank SteelFab, Lincoln Electric and the MEITI for organizing this competition and look forward to participate in the next one.