Further to the continuous development and expansion of Specialist Services Group in Europe, we are adding sales and technical support staff for the region. The team will be based in our new offices in Rotterdam, the Netherlands, complementing our existing yard and rental fleet in Holland.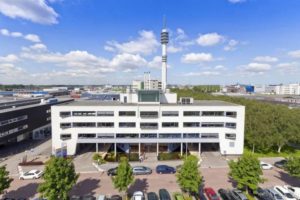 "This new regional office marks another important milestone at Specialist Services Group. As we further penetrate the European and North Sea market, we are able to better support our Clients from two facilities with offices, yards and rental fleet in this region—Labtech in Aberdeen (UK) and now also from Rotterdam," said Ian Rogers, Chief Executive Officer at Specialist Services Group.
The new office is located in Albert Plesmanweg, Waalhaven area, and includes office space for our regional Sales and Technical Support Team.
"Supported by our Engineering and Manufacturing capabilities in Dubai and New Delhi, this new facility brings significant benefits to the Group by providing BRMs and Modular Hire solutions at competitive rates for immediate delivery, as well as other products from our Buildings, Drilling, Testing, Production and Process Equipment ranges. These are also complemented by refurbishment works, as well as a responsive call out service and maintenance works," said Chris Ridley, Group Sales and Marketing Director at Specialist Services Group.
Visit our Contact page for the new office location and contact details.