This year, Specialist Services Group is celebrating 38 years of operations as a global supplier of oilfield equipment, modular buildings and packaging solutions for people and equipment in the oil and gas, utility, petrochemical, power, renewables, and defence industries.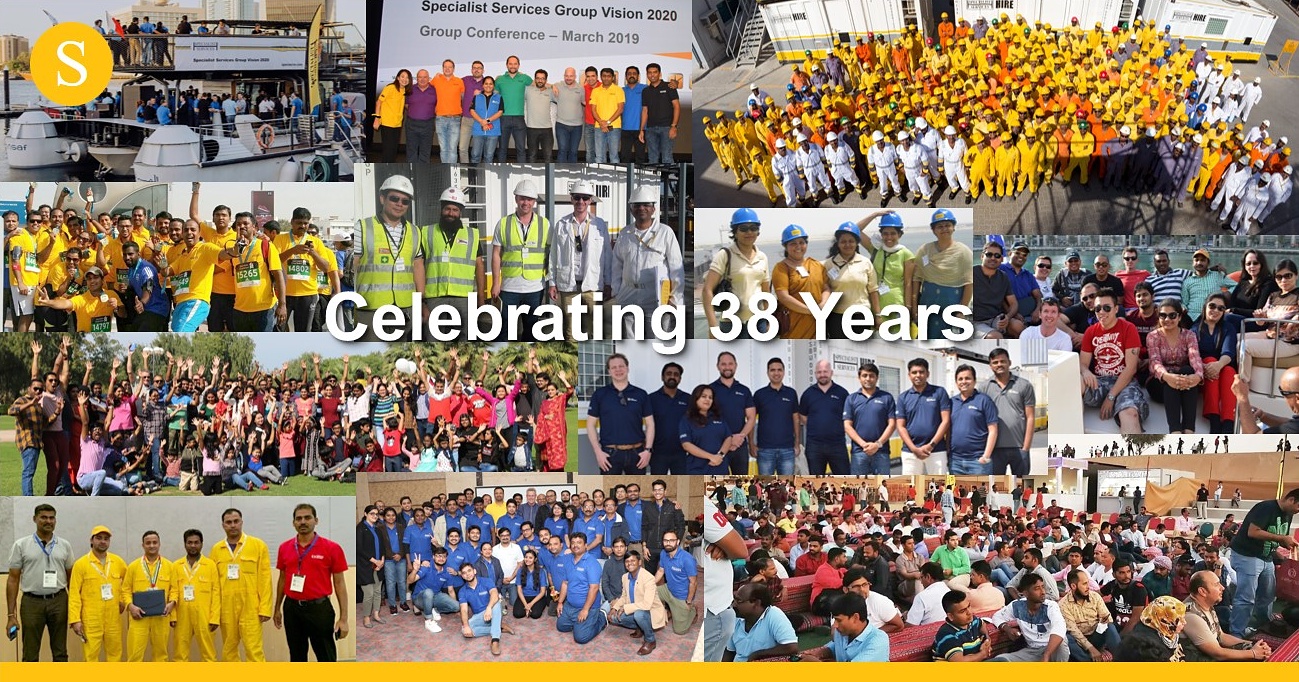 Throughout almost four decades, we have developed and refined an international capability in design, engineering, manufacture, installation, and support across our broad range of products and services. At the same time, we have also expanded geographically, with the aim of supporting our clients worldwide through our facilities in the Middle East, Asia, Europe, and North America.
A Brief Overview of Our Milestones
Founded in 1982 as ASCO Specialist Services, in 1985, Specialist Services became a sole proprietorship company owned by Philip Bond. During the first decade of its operations, the company provided quality products and solutions for some of the key players in the Oil & Gas industry, such as TOTAL ABK, Bundoq, Saudi Aramco, and Larsen and Toubro, among others.
Our Facilities
During the first 20 years, our facilities expanded first in Dubai and Abu Dhabi, followed by 15 years of global expansion first into South East Asia and Australia markets with Specialist Services Holdings Pte Ltd established in Singapore in 2010, and in Europe through the acquisition of Labtech Services Limited in Aberdeen, UK, in 2011. This was followed by the setup of a new company in India, Specialist Engineering Services Pvt. Ltd., and two Joint Venture Companies with RedGuard from the USA, including RedGuard Specialist Services based in UAE (2016) and Specialist Services RedGuard based in the USA (2017).
Our Product Range
Known in the industry as a provider of reliable and internationally compliant products, we started with Buildings, fire rated products and EPC projects. Over the last two decades, we then expanded our solutions range by adding Modular Hire, Drilling, Testing, Production and Process Packages (DTPP), as well as turn-key Facilities Management Solutions.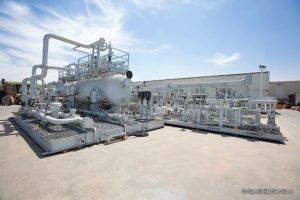 Throughout the years, we have been continuously innovating our products and services, to provide the best solutions for our clients. Within our DTPP solutions, we lead the market designing and delivering onshore and offshore modular well test packages, we have produced the world's first scalable and flexible modular early production facilities, and also developed and delivered a stand-alone process heater with Sil 2 burner management system for Zone II hazardous area installation. Within our Buildings product range, we provide fully modular living quarters and stressed skin living quarters, and recently we also introduced and delivered modular shooting ranges, modular blast-rated multi-level plant control buildings, and stand-alone self-sufficient blast-rated and gas over-pressured refuge buildings. Within our Modular Hire division, we have also developed the world's largest ABS compliant offshore accommodation fleet.
Our quality assurance processes and certification verify that our products and services meet the highest quality standards. Our latest certification includes Lloyd's Register Quality Assurance to ISO 9001:2015, ISO 14001:2015 and ISO 450001:2018.
Our Largest Projects
Throughout the years, within our Buildings division, we have worked on various large projects, such as 58 Man Living Quarters for ConocoPhillips, Bongkot Phase 4A Living Quarters Platform for PTTEP in Thailand, a 50 man Living Quarters Extension for Chevron in Thailand, Local Equipment Room and Local Control Room Buildings for Zakum Development Company (ZADCO) in UAE, a Control Building for Kuwait Oil Company (KOC) in Kuwait, Substation Modules for National Petroleum Construction Company (NPCC) and ADMA-OPCO in UAE, and the latest large project—70 Man 4-Level Living Quarter for Mubadala Petroleum in Malaysia, among others.
Some of Our Latest Achievements
In 2013, DNV GL awarded us the renewal of the DNV Manufacturing Survey Arrangement (or MSA), confirming once again Specialist Services' high quality and reliable products manufacture, while in 2014, the Public Health and Safety Department of Dubai Municipality awarded Specialist Services as a role model organisation in the manufacturing sector for the management of occupational health and safety during the year 2012-2013. The same year, we launched the G4 Global, the first globally compliant office module, and received the Type Approval (TA) Certificate from ABS for 20ft A60 4 Men Portable Accommodation Modules. A year later, we launched FLEX 33 Accommodation Modules, compliant with the stringent ABS code.
In 2016, Zakher Marine International awarded us a rental contract for a 77-module, 150 man TLQ complex to accommodate ZADCO personnel offshore Abu Dhabi—one of the largest TLQ projects in the world. The same year, we also celebrated 6 million man-hours without Lost Time Injuries. Since 2017, we have been also achieving very high Customer Loyalty Score results, above 70%, and since 2019 over 80%, which reflect a high level of customer satisfaction with our solutions. This year, Abdul K. Molla, Welder at Specialist Services, won the first prize at SteelFab 2020 in UAE, proving the high level of professionalism of our employees.
This is just a short snapshot of some of our achievements, proving our quality and professionalism in all aspects of our business. While we are proud of what we have accomplished over almost four decades, we still have ambitious plans for the future.